Home

»

Past Award Winners
NPHF/Procter & Gamble Endowed Scholarship in Community Service
2015-2016 WINNER
Michaela Jones, MS, ANP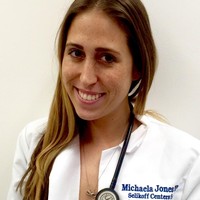 Michaela Jones is completing her Doctor of Nursing Practice at Columbia University School of Nursing in New York City, with expected completion in the Fall of 2016. Ms. Jones currently works as a nurse practitioner at the World Trade Center Health Program, providing comprehensive primary care for 9/11 responders who became ill from environmental exposures at Ground Zero. She has served as an intern at a primary care clinic for the underserved, managing patients with multiple chronic comorbidities within a challenged system which affected the quality of care she was able to provide. This inspired her to become part of the solution by completing her DNP. After graduation, Ms. Jones plans to expand her role at the World Trade Center Program to provide a high standard of expertise while serving these patients with complex medical and psychological needs.
The Nurse Practitioner Healthcare Foundation proudly awards this scholarship to Ms. Jones, an outstanding Nurse Practitioner leader in service to her community.
2011-2012 Winner
Sonia Rich Mazzeo, RN, BA
Sonia Rich Mazzeo is pursuing her Masters in the Community-based Family Nurse Practitioner Program at the Frontier Nursing University in Hyden, Kentucky. She works as a hospice RN at the Cuidado Casero Hospice. Ms. Mazzeo is the co-founder and chairperson of Coastal Volunteers in Medicine, a registered public charity working on establishing a free healthcare clinic for the uninsured in Ocean County, New Jersey. She grew up in Buenos Aires, Argentina where she first began her healthcare career as a volunteer in the maternity ward at the age of 16. Ms. Mazzeo is focused on equality, and women's rights and eliminating health disparities.
2008-2009 Winner
Katheryne Tifuh Amba, RN
Katheryne Tifuh Amba Graduated May 2009 with a Master of Science in Nursing with an Acute Care Nurse Practitioner concentration from Marquette University College of Nursing in Milwaukee, Wisconsin. Tifuh is originally from Cameroon and speaks multiple languages—her original degree was in Linguistics. Presently, she works as an ICU Travel Nurse and engages in volunteer activities in the Milwaukee Inner City Area. She is the Treasurer of the Milwaukee Chapter of the Black Nurses Association, volunteers at Underwood Baptist Church for monthly blood pressure screening and health education events, is a Medical Staff Volunteer for an annual RunWalk, and serves as Secretary for the Milwaukee chapter of the Critical Care Nurses Association. She has also served globally, in Haiti and Africa. Tifuh intends to practice as an Acute Care Nurse Practitioner in a teaching hospital and work with patients with critical and complex illnesses. She also hopes to become a consultant regarding disparity issues and create educational programs to train healthcare workers in how to provide culturally competent care.