Home

»

Scholarships and Awards
Nurse Practitioner Healthcare Foundation/Astellas Heart Health Through the Ages Award Program
2016-2017 Award Winners
Young Adult Award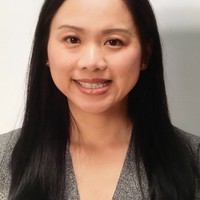 Duachy Vang, BSN, RN has worked as an RN for over 13 years with experience in inpatient cardiac, phych, home health, and telemedicine.  The goal of her DNP project, "Development of Culturally Tailored Diabetes Education for Second Generation Hmong Americans," was to increase diabetes risk awareness, inspire action towards healthier lifestyles, and empower collaboration with healthcare providers about screening, prevention, and early management for Hmong Americans.
Duachy was chosen to present her diabetes and healthy lifestyle infographics at the Milwaukee Consortium of Hmong Americans on April 21, 2017.  She printed the info-graphics that went along with her project and handed them out to audience members.  The same info-graphics will also be used with patients in a Milwaukee federally-qualified health center that serves a population with a high prevalence of diabetes.  Ms. Vang has made a valuable contribution to her community with her interesting and informative project.
Pediatric Award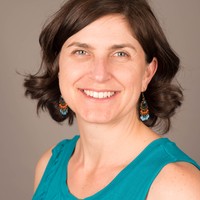 Victoria Keeton, MS, CPNP, CNS, is a certified pediatric nurse practitioner and clinical nurse specialist with over a decade of experience in pediatric primary care and nursing education.  She is an Associate Clinical Professor at the University of California, San Francisco, as well as an NP at Zuckerberg SF General Hospital in the Children's Health Center and Obesity Clinic.  She is bilingual and bicultural and has primarily served Latino and under-resourced populations in community health and school-based health settings. Victoria has clinical expertise in childhood obesity prevention and management and has published on obesity as it relates to physical activity, special needs populations, and behavioral health concerns in children.  Her project, "Impact of a Clinic-Based Pilot Educational Intervention on Health and Lifestyle Indicators of Obese Latino Preschool-aged Children and their Families," evaluated the impact of a 12-week intervention program to encourage healthy lifestyle behaviors among Latino families and their preschool-aged children.  She continues to make positive contributions in her community.
Geriatric Award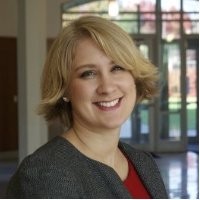 Dr. Meredith MacKenzie, PhD, CRNP, CNE is an assistant professor at Villanova University College of Nursing and a nurse practitioner at the Unity Clinic in Philadelphia, PA, a free clinic which serves a large Indonesian population in the local area.  Dr. MacKenzie earned dual MSNs in Adult Geriatric Primary Care, a Post-Master's in Nursing Education and her PhD from the University of Pennsylvania.  Her research focuses on health outcomes and self-care for patients with cardiovascular disease and their family caregivers.  Dr. MacKenzie's clinical expertise includes prevention and treatment of cardiovascular disease in diverse populations.  Her project, "A Culturally Tailored Approach to Lifestyle Modification (Indonesian Community)," focused on reducing the high incidence of hypertension in the community by improving adherence to lifestyle modification.  Significant barriers were identified and specific interventions developed to address these, including translation of HTN educational materials into Indonesian, exercise and nutrition classes, and self-monitoring of BP.  Expected outcomes will be improved patient adherence to lifestyle modifications with resulting improvement in blood pressure control.
Young Adult Award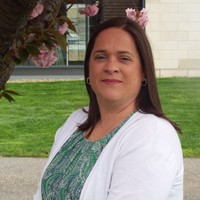 Mary McCormack, MS, APRN, FNP-C, DNP(c) is an adjunct faculty member in the graduate nursing department and Molloy College where she is actively pursuing her Doctor of Nursing Practice Degree.  She earned her Masters of Science Degree (Family Nurse Practitioner) at Molloy in 2009.  Mary practices as a Family Nurse Practitioner in Pre-Surgical Testing at Northwell Health in Manhasset, NY.  Her nursing career has primarily focused on caring for cardiac patients in both the inpatient and outpatient setting, including post open heart surgery, cardiac transplantation, and cardiac imaging.  Mary has dedicated her doctoral studies toward improving patient outcomes from sudden cardiac arrest (SCA).  Her doctoral project, "Creation of a Campus-Wide Sudden Cardiac Arrest Safety Net," aimed to empower student athletes with the life-saving skills necessary to assist victims of SCA occurring in the community.  Mary is passionate about improving cardiac screening procedures for students and providing community CPR and AED education.  
Geriatric Award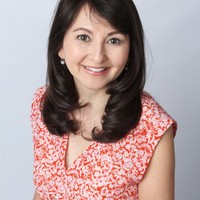 Kelley M. Anderson, PhD, FNP is an Associate Professor of Nursing at Georgetown University School of Nursing & Health Studies and serves as faculty member teaching in te DNP, Clinical Nurse Leader, and Undergraduate Honors Programs.  Dr. Anderson has held a clinical position as NP at Medstar, Georgetown University Hospital in the division of Cardiology since 2002.  In 2013 she began collaborating with the Arlington Street People Assistance Network (A-SPAN) to provide primary care services to the homeless in Arlington, VA.  Dr. Anderson has published in peer-reviewed journals including the Journal of American Association of Nurse Practitioners, Heart & Lung, Journal of Acute and Critical Care, Journal of Cardiovascular Nursing and she is the editor of Advanced Practice Nurse Cardiovascular Clinician.  Dr. Anderson's project, "Development of a Heart Failure Action Plan," informed the development of on action plan for individuals living with heart failure
2015-2016 Award Winners
Pediatric Awards

Brittany Dirdack, BSN, RN (left) and Julie Helm, BSN, RN (right) are completing their Master's in Nursing at Georgetown University's online Family Nurse Practitioner program. After completing her BSN summa cum laude at California State University Fresno, Julie worked in pediatrics in both acute care and community health settings. She has volunteered at hemophilia and other youth camps as well as at an adult medical clinic at the local homeless shelter. Brittany completed her BSN cum laude at Rutgers University and works with orthopedic, spine, and trauma adult patients in an acute care hospital setting. Julie's experience with pediatrics and Brittany's experience with competitive dancing, as well as their interests in nutrition and exercise, have informed their strong interest in the nationwide problem of pediatric obesity. As a result, they teamed up to develop a pediatric overweight/obesity assessment and intervention tool for use in the primary care setting. "Cool & Fit: Count on Overcoming Obesity for Life, Fulfill It Today" is a motivational/educational tool to assist children aged 6-17 to make healthy decisions that will impact their body weight. Julie and Brittany are proud the NPHF/Astellas Heart Health Award will support their research to determine if "Cool & Fit" impacts anthropometric measures in overweight/obese children.
Young Adult Award
Laura Hays, MSN, APRN, CPNP-PC works in the General Pediatrics Clinic and with the Department of Genetics and Metabolism at Arkansas Children's Hospital in Little Rock, Arkansas, where she oversees the Newborn Screening Program as a liaison with the Arkansas Department of Health and the University of Arkansas for Medical Sciences (UAMS). She received the 2014 Nursing Research Fellowship Award through Arkansas Children's Hospital, is an invited member of Sigma Theta Tau International Honor Society of Nursing, and joined the Congenital Heart Legislative Conference in 2016 as an advocate for federal research funding for the needs of the congenital heart disease population.  She has published nationally and internationally on issues specific to the transitioning population of adults with congenital heart disease and serves as a peer reviewer for several medical journals.  Her project, "State and Correlation of Knowledge and Self-Efficacy of Adults with Congenital Heart Disease," focused on the newly emerging population of adults with congenital heart disease.
Young Adult Award
Diane Ames, DNP, APNP, FNP-BC is an Associate Nursing Professor and Co-Director of the Graduate Nursing Programs at Concordia University Wisconsin. Her practice hours are with Aurora Health Care, an integrated, not-for-profit health care provider serving communities throughout eastern Wisconsin and northern Illinois.  Diane's project, "Design, Implementation & Analysis of an Interactive Educational Hypertension Project," aims to develop and implement teams of interprofessional students to educate a cohort of under-served African American hypertensive patients through interactive hypertension educational game boards for use in the community setting. The project is based on a previous grant-funded program that provided interactive diabetic education to underserved individuals in an Aurora Health Care clinic in central city Milwaukee.  The ultimate goal of the project is to foster better self-management of chronic disease with subsequent improvement in biometrics, overall health, and quality of life.
Young Adult Award
Rachel Hellesto, BSN, RN, CCRN is pursuing her Doctor of Nursing Practice (DNP) in the Family Nurse Practitioner track at the University of Missouri Sinclair School of Nursing.  She is a graduate of Creighton University in Omaha, Nebraska, where she earned a Bachelor of Science in Nursing, and of Pacific University in Forest Grove, Oregon, where she earned a Bachelor of Arts in Journalism.  Rachel has worked as a registered nurse in critical care in Nebraska, Oregon, and Washington.  During her time as a critical care nurse she saw firsthand how many acute and chronic illnesses were preventable, and she made it her goal to devote her energy to preventive care as a nurse practitioner.  This award will fund her DNP project, "Goal Setting and Self-Monitoring to Reduce Cardiovascular Risk,"which will assist patients at a free clinic in Washington to improve their cardiovascular risk status.  
Geriatric Award
Litzie Ramos, BSN, RN is pursuing her Doctor of Nursing Practice with a Family Nurse Practitioner concentration at the University of the Incarnate Word in San Antonio, Texas. She has worked as a supervisor in an adult skilled nursing rehabilitation facility and has also worked in outpatient settings including family practice and pediatric practice.  Litzie is passionate about primary prevention and improving patients' ability to improve their own health.  Her special interest in health policy, world health, and health disparities is demonstrated in her work with underserved populations.  This award will support her project, "Diabetic Heart Disease Prevention," focused on improving heart disease outcomes in a primary care practice setting in San Antonio. The aim of the study is to improve provider adherence to recently established guidelines that will reduce the sequalae of heart disease in patients with Type II diabetes.
2010-2011 Award Winners
Pediatric Award
Carolyn Montoya, RN, MSN, CPNP, PhD(c) 
Ms. Montoya is pursuing her PhD at the University of New Mexico College of Nursing in Albuquerque, New Mexico. She is the Academic Program Director for the Advanced Practice Concentrations and Coordinator of the Pediatric Nurse Practitioner Concentration at that institution. Ms. Montoya is a nationally certified Pediatric Nurse Practitioner who maintains a clinical practice at Pediatric Services in Albuquerque, New Mexico. She is a Robert Wood Johnson (RWJ) Health Policy Fellow in the RWJ Foundation and Nursing and Health Policy Collaborative at the University of New Mexico. The NPHF/Astellas "Heart Health Across the Age Span" award will help fund Ms. Montoya's research in determining if children ages 8-11 have an accurate perception of their weight and if there are differences between Caucasian and Hispanic children's perceptions.
Adult Award 

Beth Whittaker, FNP, DNP-c 
Ms. Whittaker is pursuing her Doctor of Nursing Practice (DNP) degree in the Family Nurse Practitioner Program at the University of Washington, Seattle, Washington. She has worked as a Registered Nurse on the Medical-Surgical/Transplant Intensive Care Unit at the University of Washington Medical Center. Ms. Whittaker is currently a member of the Heart Failure Committee at the University of Washington Medical Center. This award will fund her study identifying factors associated with 30-day heart failure readmission at the University of Washington Medical Center. The goal of the study is to develop recommendations for care to reduce readmissions.
Lufei Young, PhD, APRN – Geriatric Award
Dr. Young is an Acute Care Nurse Practitioner and an assistant professor at the College of Nursing – Lincoln Division at the University of Nebraska Medical Center in Lincoln, Nebraska. She practiced as a primary care physician in the People's Republic of China before coming to the United States in 2000. The NPHF/Astellas "Heart Health Across the Age Span" award will help fund Dr. Young's research to develop strategies to improve medication safety and quality of care during care transition in rural communities through an ANP-managed medication reconciliation program. This research will evaluate the impact and feasibility of the program on medication discrepancies and use in elderly patients with heart disease discharged from a rural critical access hospital.